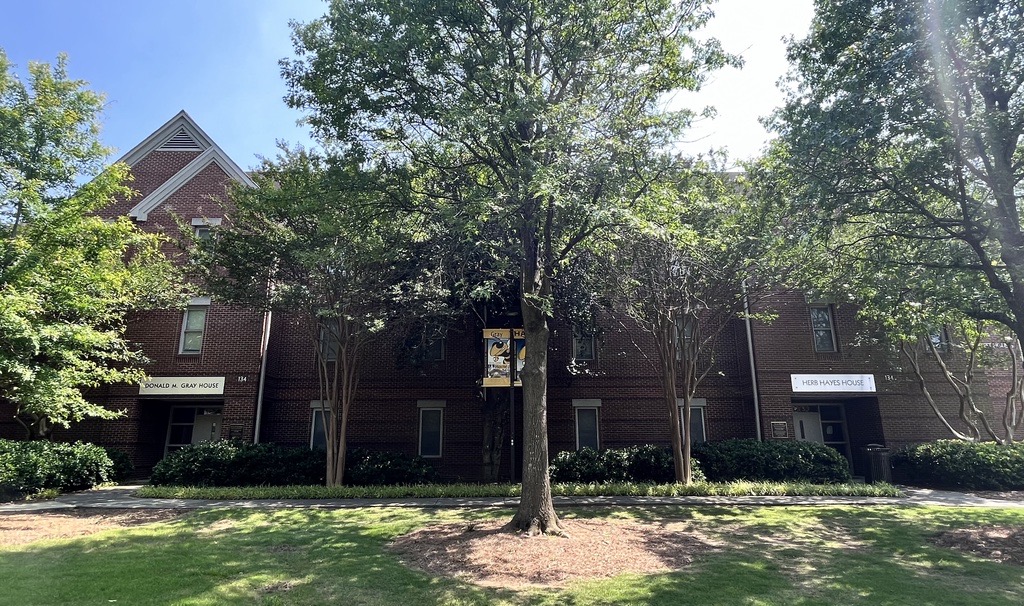 The I-House LLC calls Hayes House and Gray House home, a few minutes walking from Bobby Dodd Stadium and the center of campus! Our community is located on all the floors of the two connected houses. Only International House students live in this residence hall, which allows students to belong to a true community where they know everyone and share a common interest.The International house faculty and staff are also a fundamental part of the community and are available to meet with students regularly. The Faculty Director also holds regular office hours in first floor common spaces, which are designed for openness and collaboration.
The first floor common spaces, which are designed for openness and collaboration, has four lounge areas and two full kitchens. Students use all the common areas frequently and they are rarely empty during the academic year.       
Projector Room

One of the main gathering spaces for I-House students accommodating 20 students. It is a popular spot for movie nights as the room is equipped with a large projector. With community items like games, books, and power strips, it is a mixed-use space for community building and studying.
Flag Room
Furnished with large tables for studying and white boards, the Flag Room is a hot spot for studying and large community gathering. Showcasing the diversity of I-House, the ceiling tiles are pated with the nationalisty of students represented in I-House.
Music Room
Located in the atrium, the Music room houses keyboards and guitars. With games and a community TV, the lounge is a great place to jam out or hang out with a smaller group. 
Community Kitchens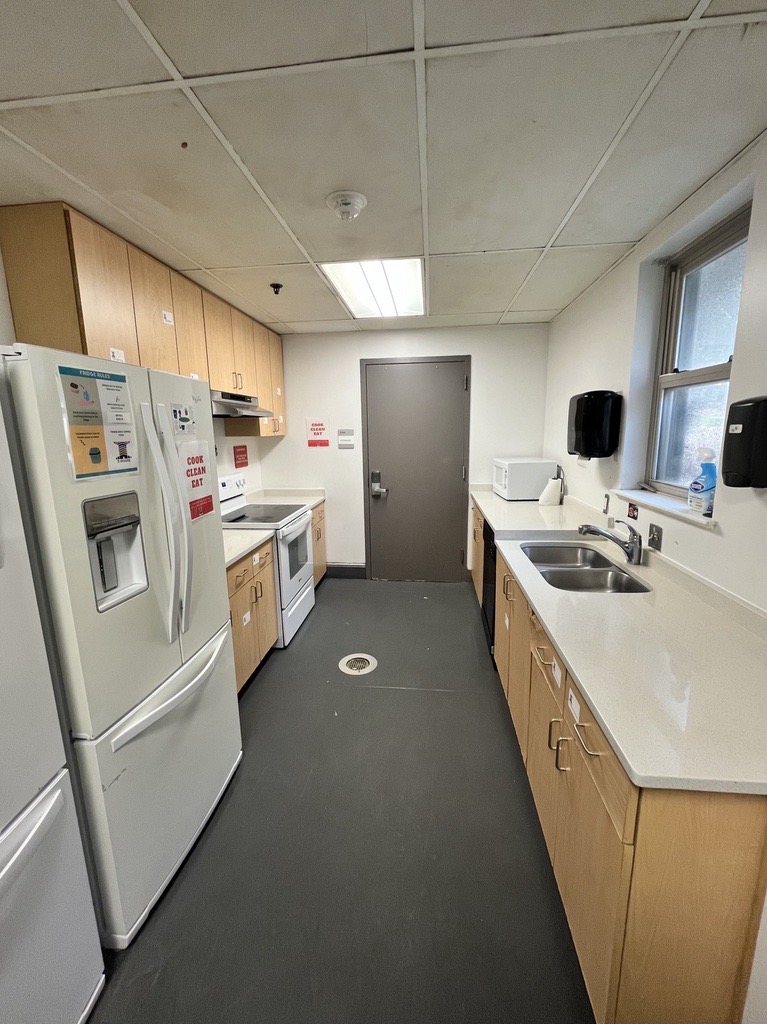 As the heart of I-House, the buildings have two community kitchen. The kitchen comes equipped with a dishwasher, stove/oven, and two fridges as well as community cookware and small appliance. Each resident has access to bins to organize their food and kitchen items.
Printer Room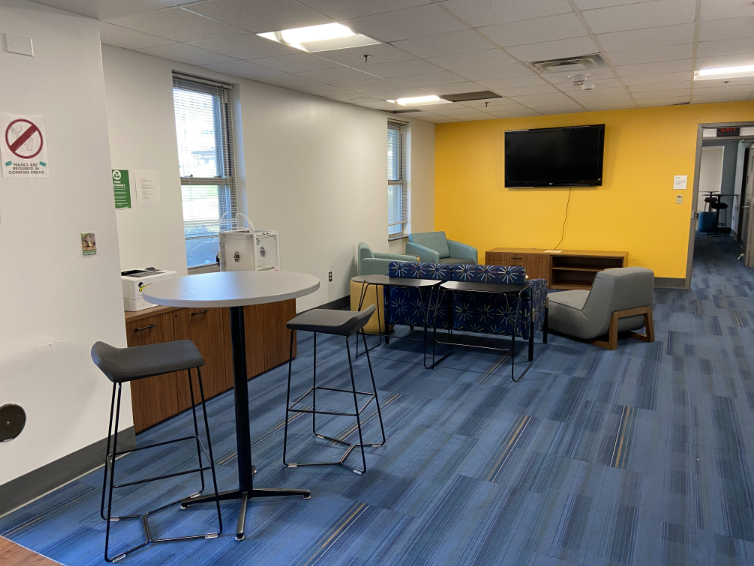 With an ink printer and 3D printer conveniently located in the Printer room, I-House residents are able to easily print projects and work without leaving the building. 
Laundry Rooms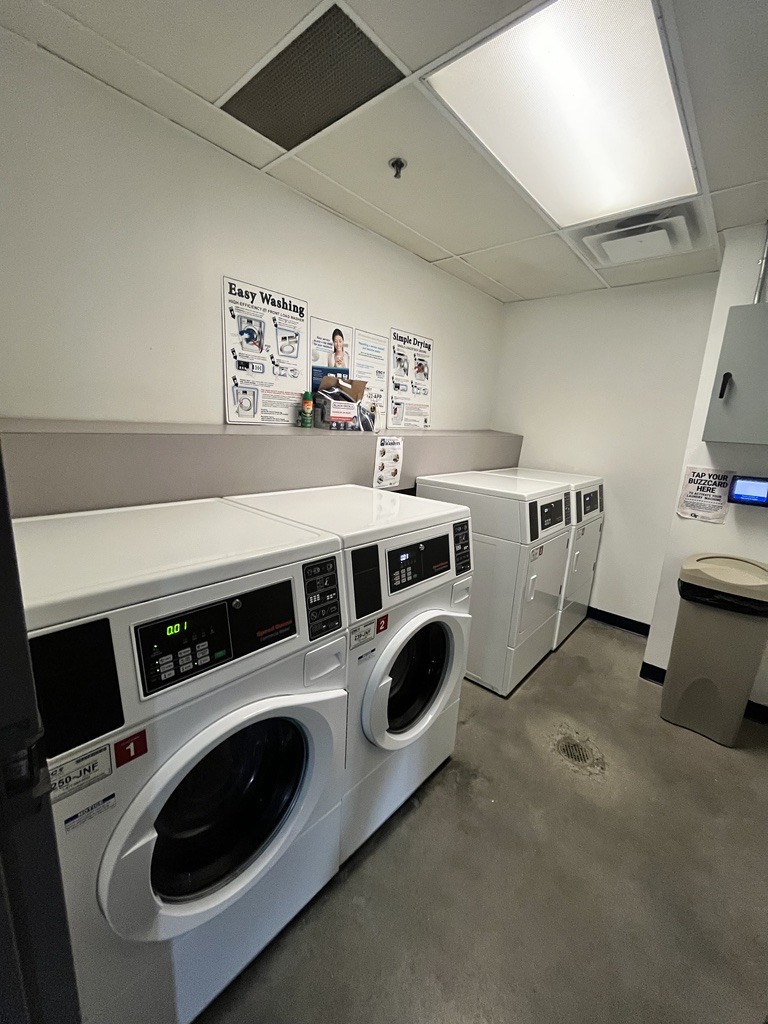 As a rarity in residence halls, I-House is privileged to have in-house laundry rooms that holds two washer and two dryers.