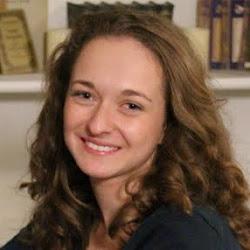 Dr. Jenny Strakovsky is Assistant Director of Graduate Programs and Career Education at the School of Modern Languages (ML), where she also teaches in the German Program. She is coordinating the launch of the new Graduate Program in Global Media and Cultures, which a 12-month M.S. in Applied Languages and Intercultural Studies. She also teaches Career Design for Global Citizenship (open to ML majors and minors and IP) and is Advisor of the VIP research team 21st Century Humanities, a project mapping the role of the humanities in business and STEM fields.
Jenny has a B.A. in German from Dartmouth College and a Ph.D. in German Studies from Stanford University. Her background is in 19th century literature, and her research explores concepts of happiness, human flourishing, and the meaningful life in fiction, philosophy, psychology, and education. Her research interests also include secret identities in the Cold War era: she has written on post-WWII adaptations of Kafka, censorship of writers in East Germany, and most recently, on James Bond and the FX Series The Americans. While at Stanford, she taught German language, contemporary politics, and first-year writing, and directed the German Theme House, Haus Mitteleuropa. She also co-edited the 2018 edition of Pursuing Meaningful Work: A Strategies Guide, Stanford's career handbook for PhDs and Postdocs.
Jenny was born in the former Soviet Union and immigrated to the U.S. with her family in 1989, so she has always been fascinated by languages, cultures, and their history. In addition to living in Germany and traveling across Europe, she has been lucky enough to visit India, China, and New Zealand, and hopes to keep adding countries to that list. She loves working with Georgia Tech students and is thrilled to spend a year exploring the world with them through International House.
VIP Team: 21st century Humanities: http://www.vip.gatech.edu/teams/21st-century-humanities
ML's all-majors M.S. Program: https://gmc.iac.gatech.edu